COMPANY
Who We Are
Our mission is to be the premier audio video solutions provider by delivering unmatched customer support and reliable products. We've been building customer loyalty since 1972.
We have a reputation of outstanding customer service and you will find out why once you do business with us. Give us a call and discover why we are Des Moines' choice for residential and commercial audio video technology.
Hours of Operation
Monday: By Appointment Only
Tuesday – Friday: 9:30 AM to 5:30 PM
Saturday: 9:30 AM to 1:00 PM
Sunday: Closed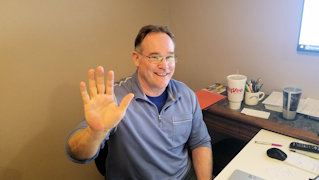 Jim
Hi, I'm Jim! I own Audio Labs and feel lucky to be part of a small business here in Des Moines that's been around for decades. I often get picked on here as I only know a fraction of what this team brings to the table. But, my background in marketing, management, and customer service over the years helps make everything else come together to make sure this company provides the best in service.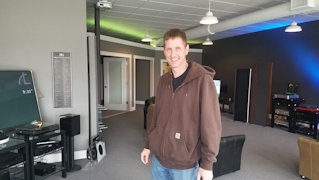 Andy
Twenty years with Audio Labs and vast experience in live sound and AV. Andy is the cornerstone of Audio Labs and our lead designer and installer. His ability to simplify technology in complex commercial and residential projects is a specialty in his trade. Andy's perseverance to keep on top of changes in technology gives him a loyal customer base that keeps coming back year after year.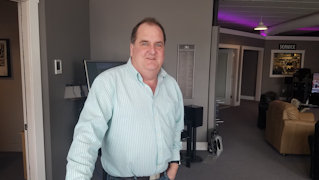 Greg
Greg is our showroom sales manager with over 35 years of AV experience and is coming up on 10 years with Audio Labs. Greg holds a degree in Electronic Maintenance & Repair and has a wealth of knowledge with all aspects of our products. Visit with Greg and you'll quickly pick up on his background and ethics in the business.