COMPANY
Who We Are
Our mission is to be the premier audio video solutions provider by delivering unmatched customer support and reliable products. We've been building customer loyalty since 1972.
We have a reputation of outstanding customer service and you will find out why once you do business with us. Give us a call and discover why we are Des Moines' choice for residential and commercial audio video technology.
TEAM
Meet the Team
Over 121 Combined Years of Experience!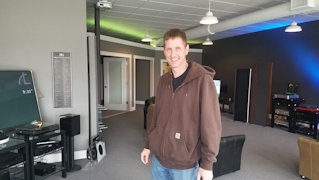 Andy
Seventeen years with Audio Labs and twenty years experience in live sound and AV. Andy is our lead designer and installer. His ability to simplify technology in complex commercial and residential projects is a specialty in his trade. Andy's perseverance to keep on top of changes in technology gives him a loyal customer base that keeps coming back year after year.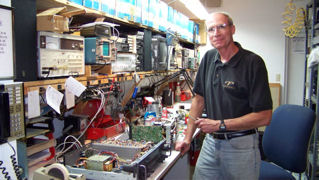 Bob
How many people can say they've been with one company for 41 years? Bob runs our service department and is well known in the community for his ability to work on components. Bob is a Navy veteran and received a degree in Electronic Maintenance before finding his career and home with Audio Labs. Check out his portrait on the side of our building!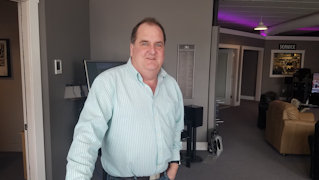 Greg
Greg is our showroom sales manager with 35 years of AV experience and has logged eight years with Audio Labs. Greg holds a degree in Electronic Maintenance & Repair and has a wealth of knowledge with all aspects of our products. Visit with Greg and you'll quickly pick up on his background and ethics in the business.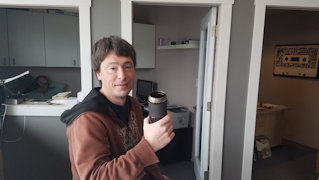 Mike
Mike is the newest member of Audio Labs coming aboard in 2017. He has an extensive background in AV with over 20 years with live sound. Mike is a Des Moines native and is well known in the community for all the local events he's been involved in over the years.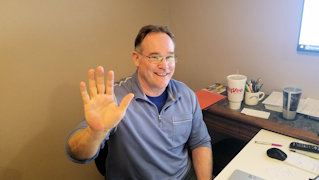 Jim
Jim has been with us for three years and recently had an opportunity to purchase Audio Labs.  His 27 years in Marketing and Management is the perfect fit to support the staff. Jim knows the fundamentals of AV and works closely with the professionals in the trade – The Team!